Horse & Hive employs highly qualified instructors with quality experience that can teach all ages from 5yrs old and up, and all experience levels. With multiple instructors, our program can focus on each and every students' individual needs. From basics to advanced theories, in the saddle and on the ground, you will receive top to bottom instruction. We encourage questions and learning moments! Do not hesitate to ask your instructor about options for extended education - we love students who want to gain more experience and knowledge.
Private Lessons
*1 Student
$70/per hour
Semi-Private Lessons
*2 Students
$55/per hour
Group Lessons
*3+ Students
$45/per hour
Lessons are offered Monday, Wednesday - Friday, Saturday and Sunday.
Times are schedules based on availability and your scheduling needs.
*Lesson spots are limited at this time.*
Lessons are scheduled on the hour
The Lesson Program Policy and Liability Waiver forms can be consented to electronically by clicking the button below:
We please ask that all student cancellations be made 24 hours in advance.

Each horse is scheduled with your child in mind.
Any cancellations made the day of the scheduled lesson that is a non-emergency is responsible to pay the full lesson price.

Horse & Hive and its instructors reserve the right to cancel lessons with less than 24 hours advance notice in the case of instructor emergencies/illness, inclement weather, or when riding conditions are deemed unsafe. Every effort will be made to reschedule cancelled lessons as quickly as possible. In the case of instructor emergencies or illness a substitute instructor will be provided when and if possible.
When possible, instructors may choose to teach lessons inside in the case of inclement weather. These lessons may not include saddle time, however, will cover other aspects of horses, horsemanship, horse handling, care and maintenance that is not covered or discussed when riding. These lessons ensure the riders have a well rounded equine education.


Each instructor will use their own discretion on holding indoor lessons. Please check with your instructor directly.
STAY UP TO DATE & FOLLOW US:
https://www.facebook.com/horseandhive/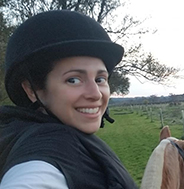 ELLIE
Ellie has her level 2 CHA certification and enjoys focusing on the biomechanics of her students.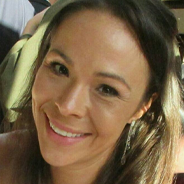 AMANDA
Amanda is the newest team member and has been an avid rider since her childhood.