At Horse & Hive, our lesson horses are more than just horses, they are family. Each horse has a personalized diet, health and training program that ensures they are happy, healthy, and able to pass onto our students all of the knowledge they have acquired in teaching children and adults the art of riding and horsemanship.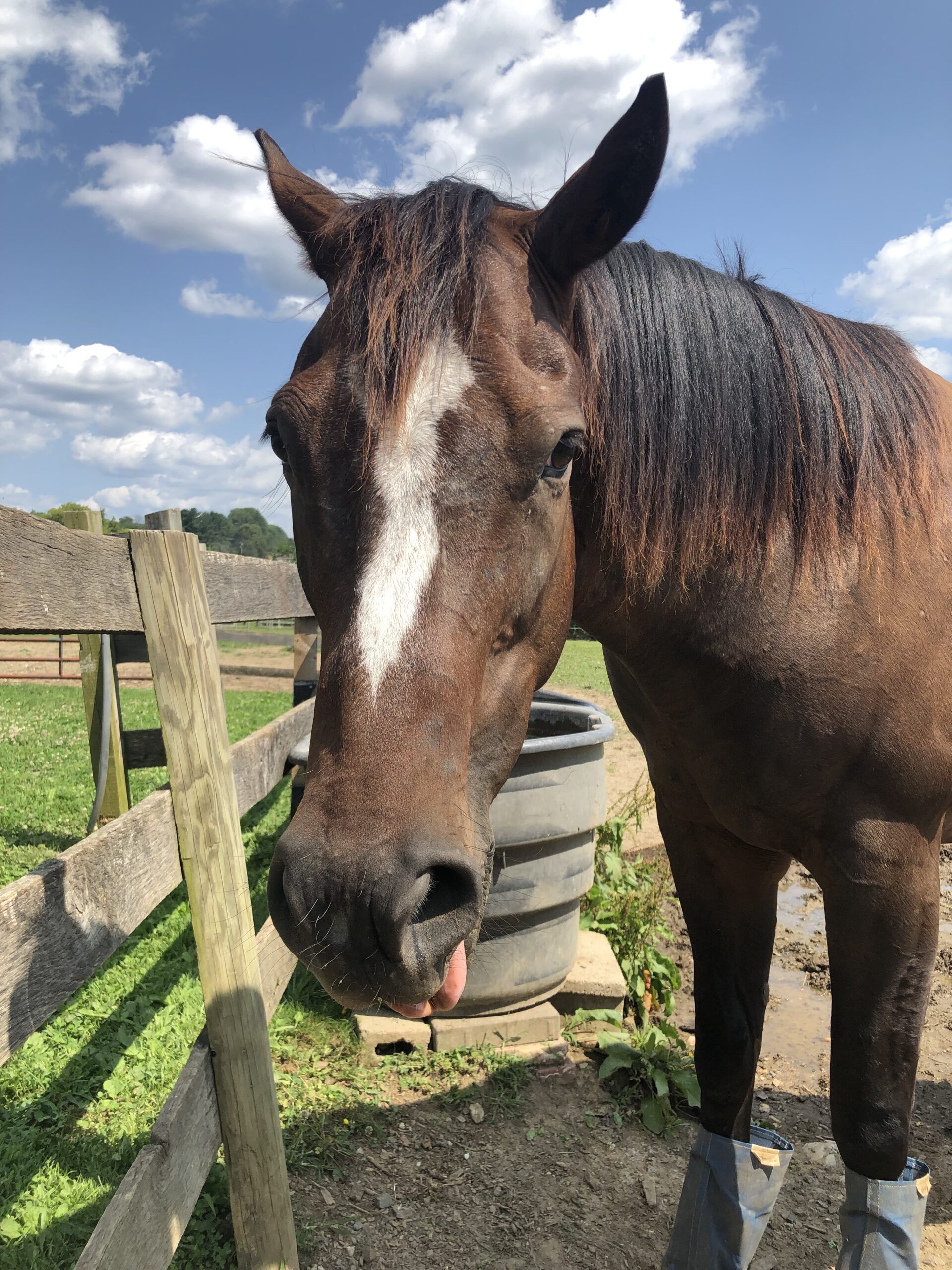 Archie
8yr old, Thoroughbred
Archie is a retired Thoroughbred race horse, also known as an OTTB (Off the Track Thoroughbred). Archie has gone through an extensive training program with our trainers and has proven himself to be very kind and willing both undersaddle and on the ground. He is used for beginner through more advanced lessons and loves getting to help students learn the joys and benefits of ground work. He is a quirky guy with a goofy and fun personality.

Archie raced under the Jockey Club name of Arctic Schiller and was born on February 18, 2014.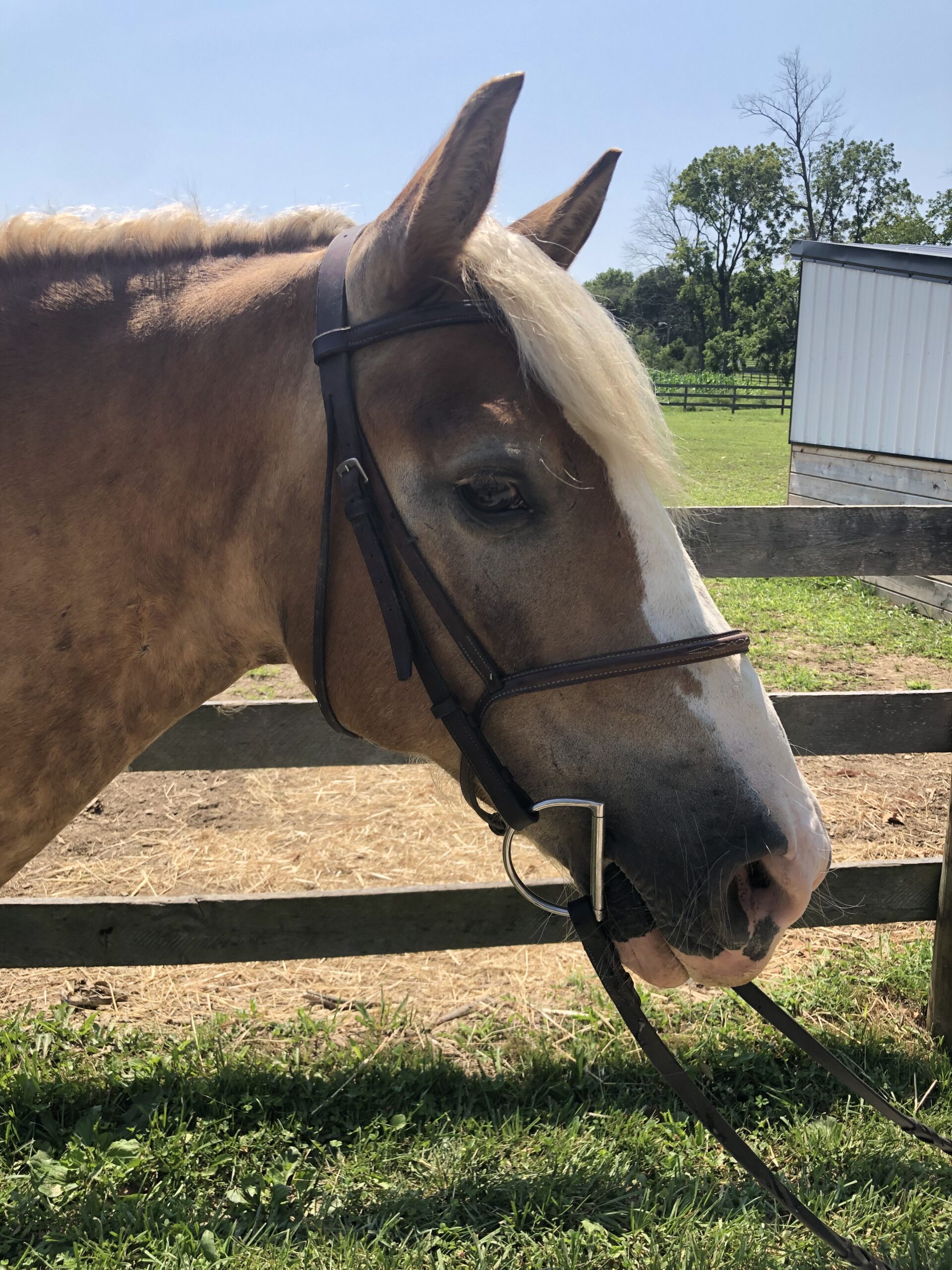 Cannoli
7yr old, Haflinger
Cannoli is a relatively new member of our lesson program but is already becoming a student favorite with his silly personality and flowing mane.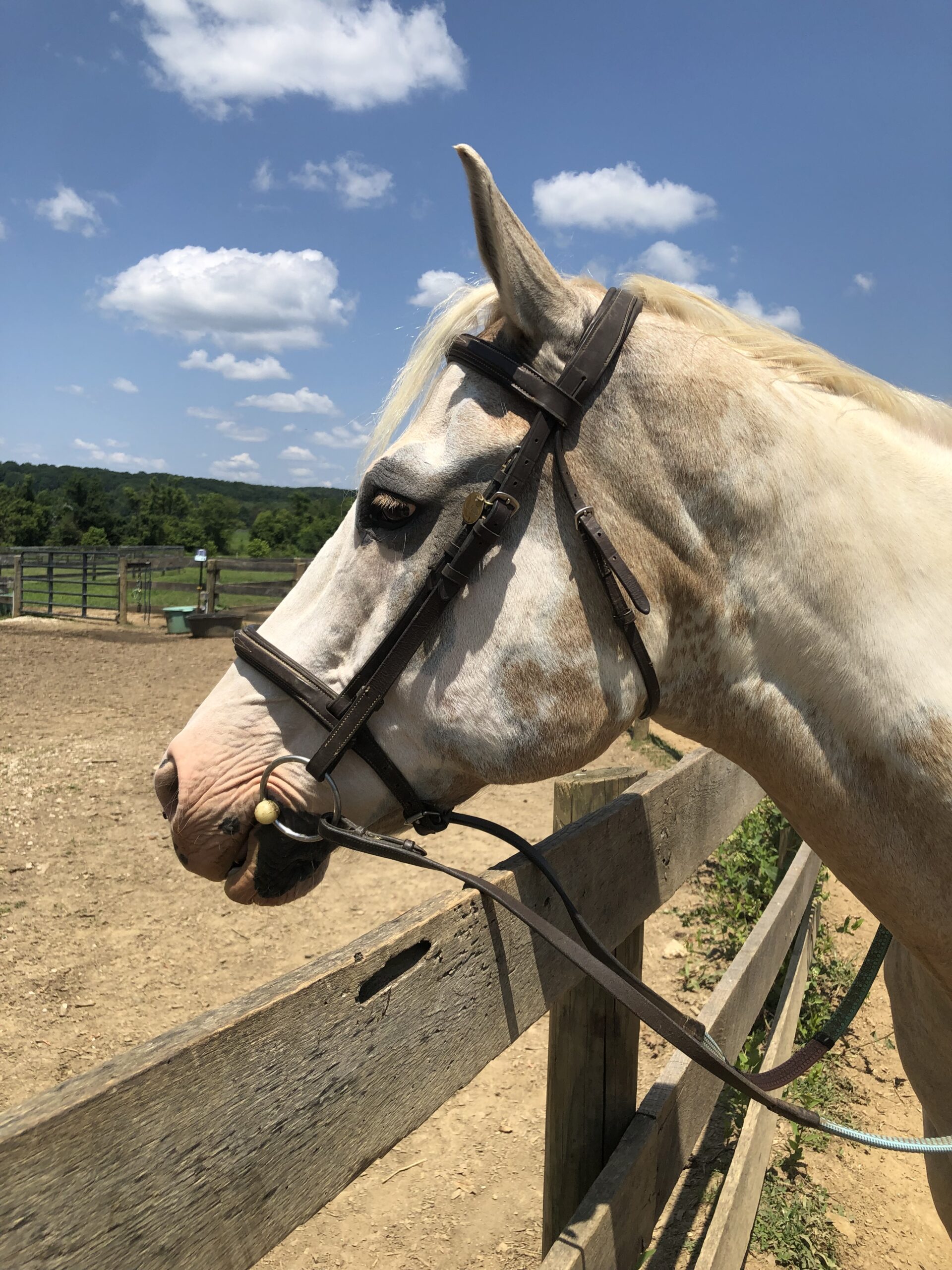 Cloud
20yr old, Paint
Cloud is the dictionary definition of the perfect lesson horse. He is reliable, kind, and a perfect gentleman. But don't let his angelic face fool you - beneath his calm exterior lies a competetive spirit! Cloud is at his happiest when he gets to jump and participate in pony games.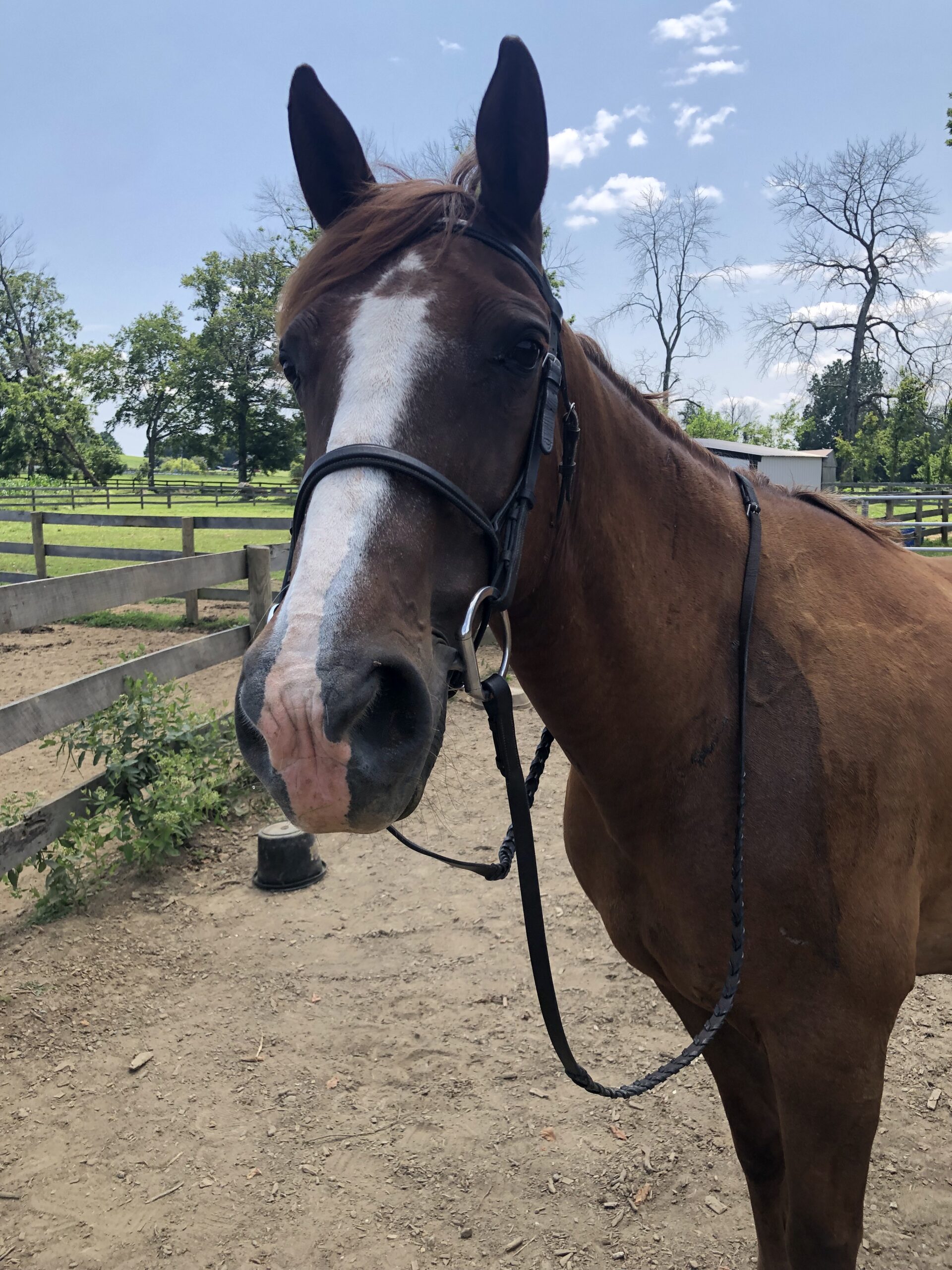 Dorito
19yr old, Tennessee Walking Horse
Dorito is easy to handle on the ground and we are excited about him being able to teach our students what a gaited horse is and how to ride one.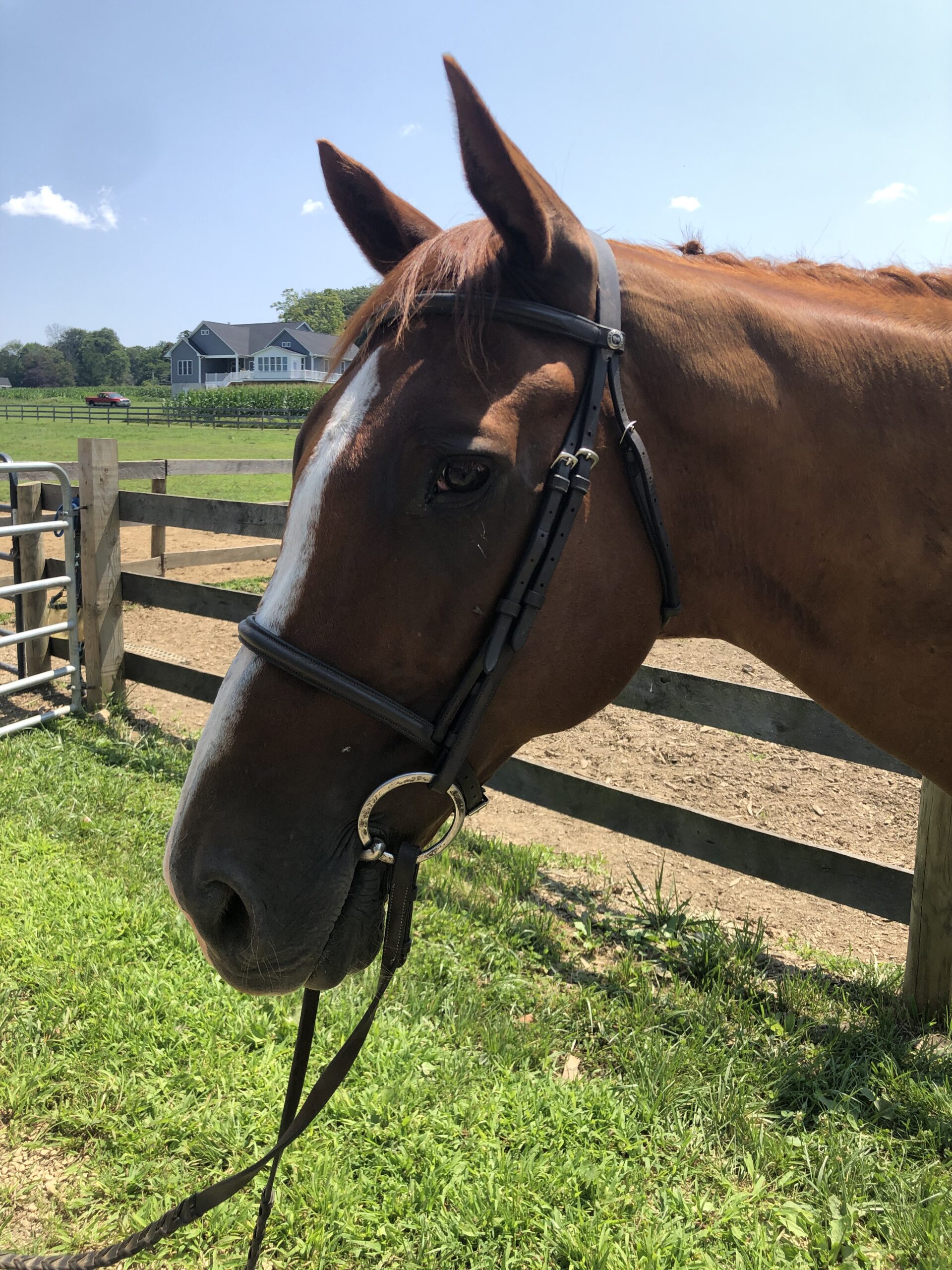 Mater
13yr old, Thoroughbred
Mater is another OTTB in our lesson program, he is also a unicorn; which means he is the perfect lesson horse! Mater is a little quirky, but is very forgiving of rider mistakes and can easily be ridden by beginners through more advanced students.

Mater raced under the Jockey Club name of Horse Harlan and was born on April 29, 2009.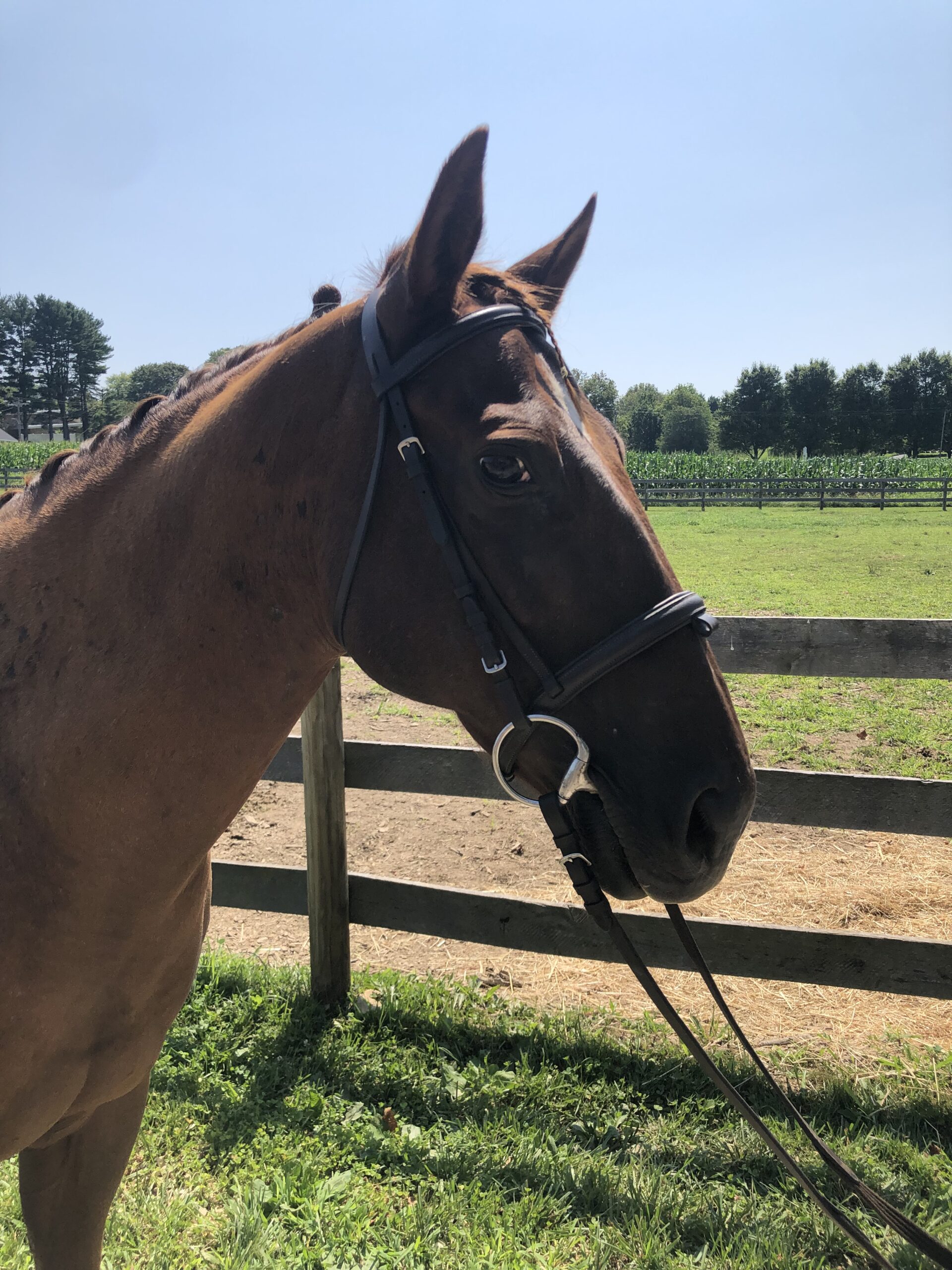 Manicotti (Mani)
12yr old, Quarter Horse
Mani is friendly and easy to handle on the ground. Under saddle, he challenges our students to be better riders. He has done a bit of everything over his life, including jumping.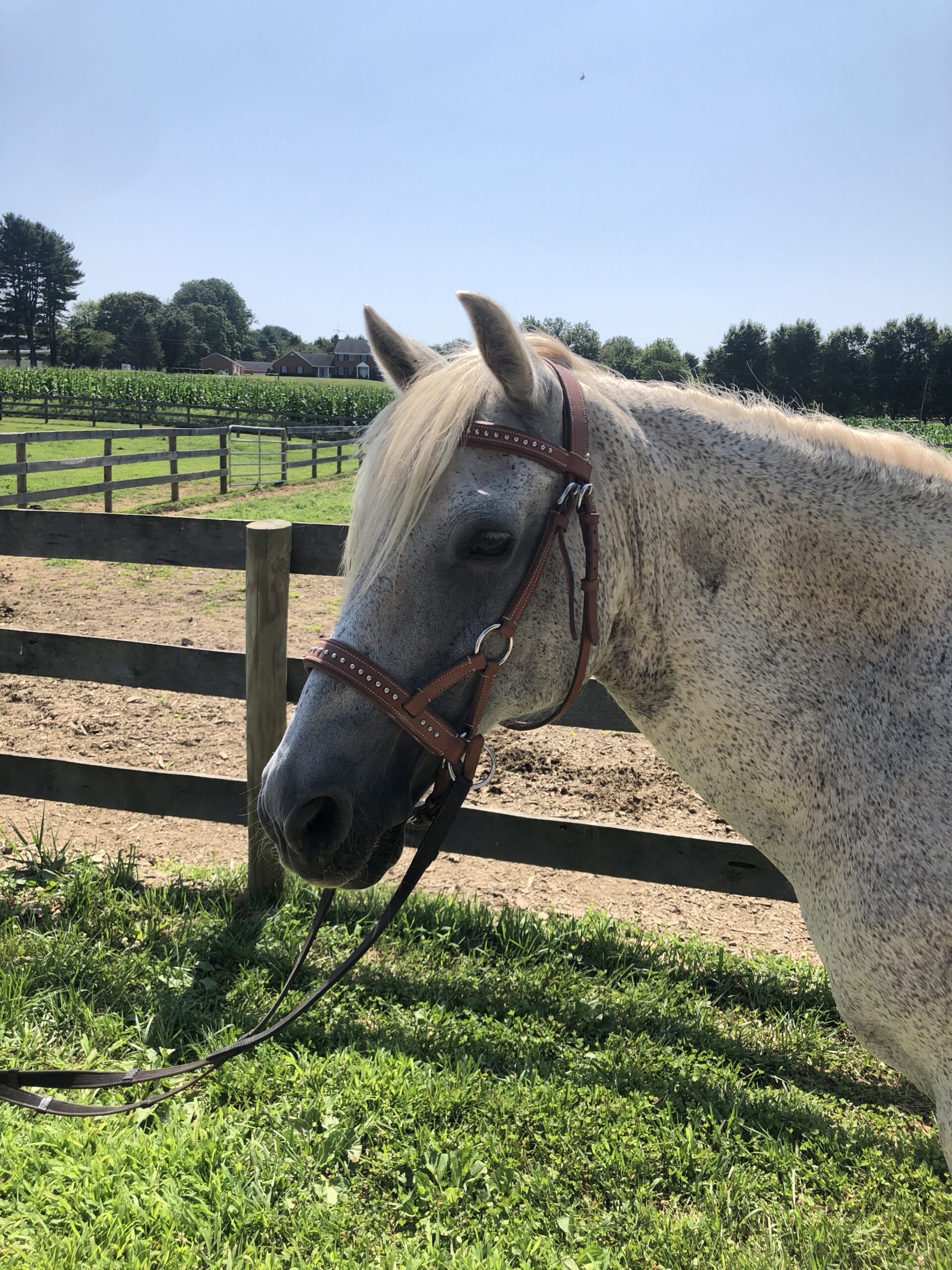 Meatball
19yr old, Arab X
Meatball is just as silly as her name would imply. She is a little round ball of fun! Her favorite things to do are snack and take naps.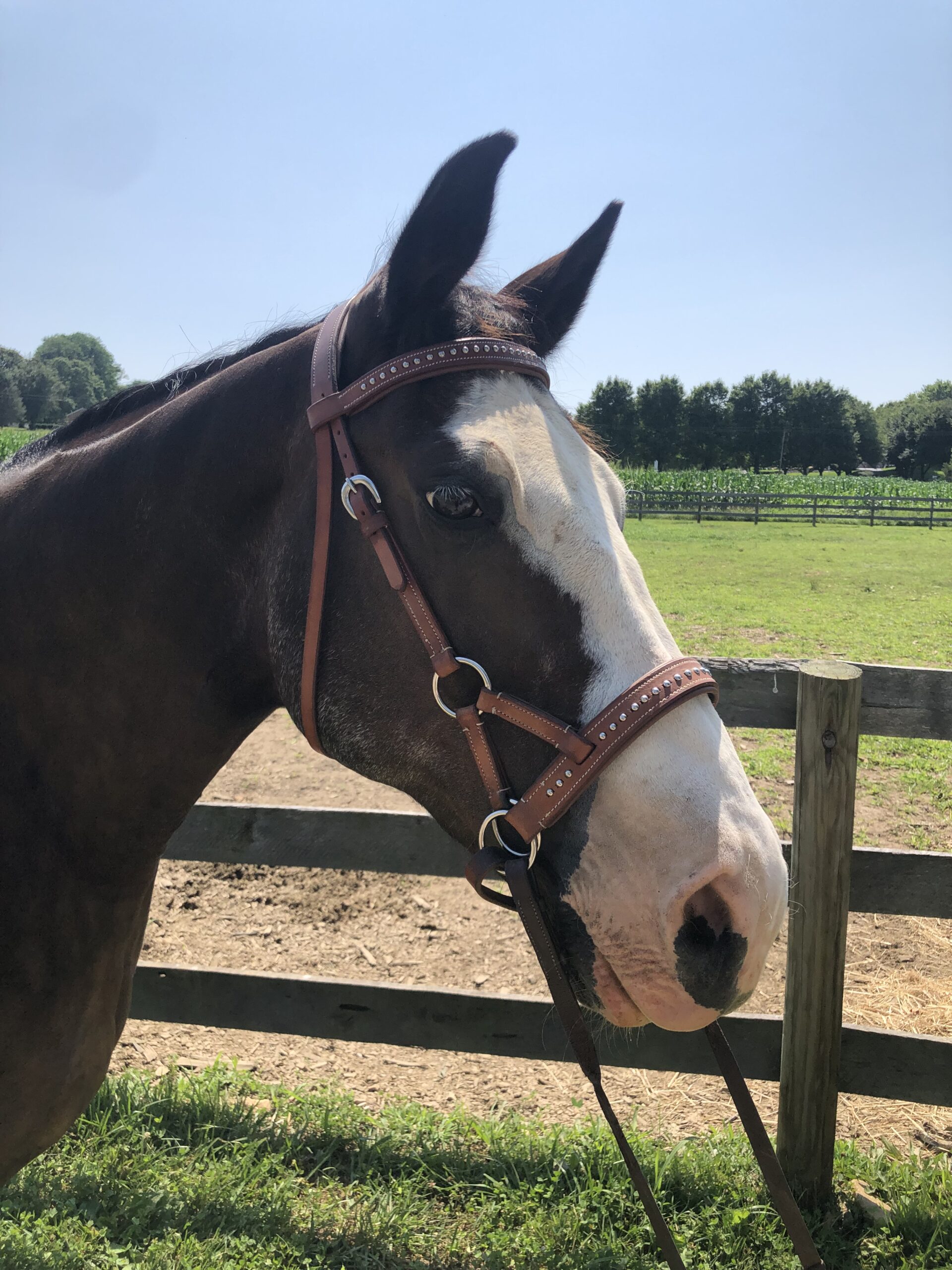 Mocha
16yr old, Draft X
Mocha is a sweet and sensitive horse that can be a little shy at first but once a rider earns his trust, it is forever. Mocha can be ridden bridleless and is very experienced with ground work exercises!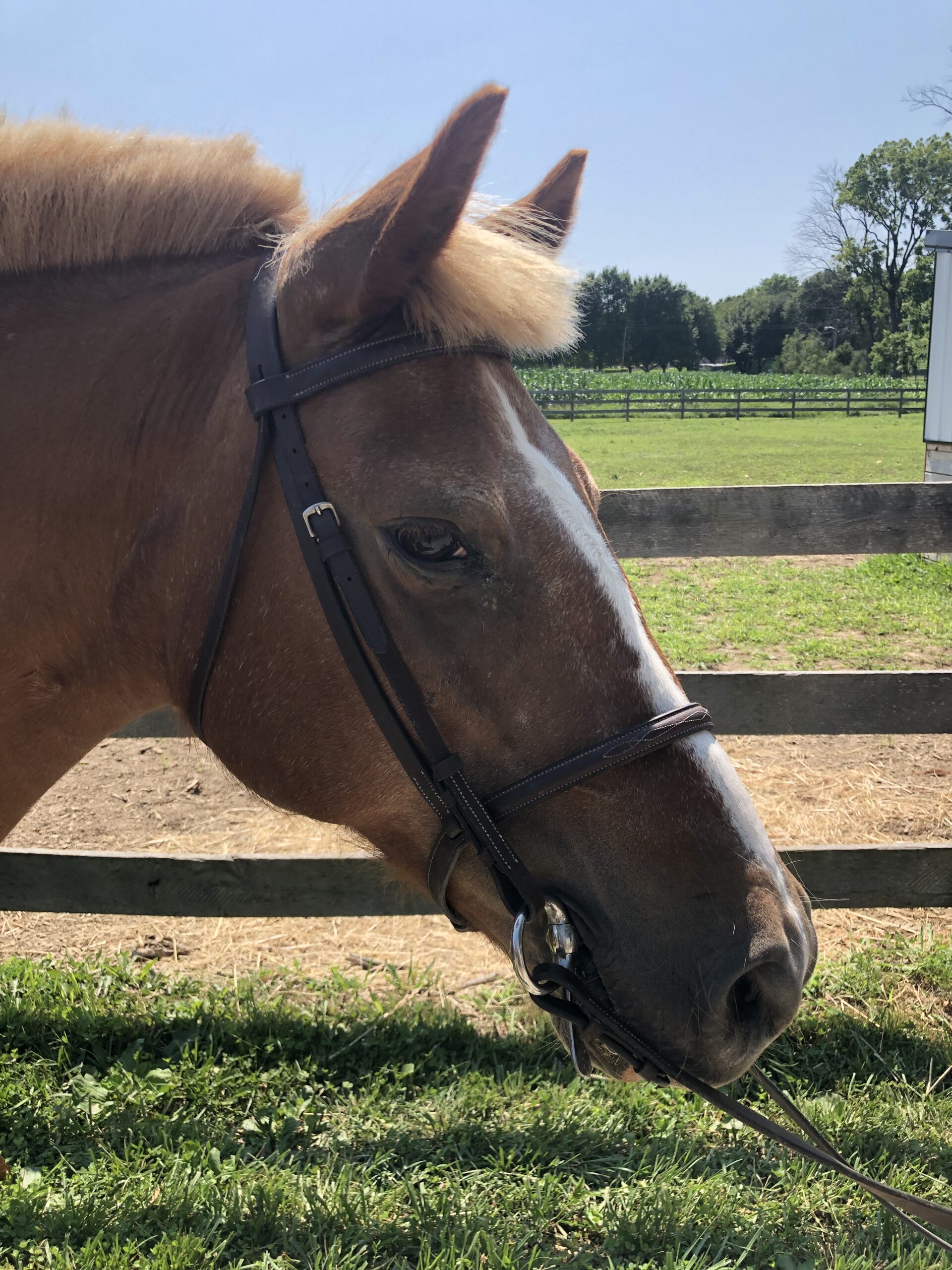 Peaches
19yr old, Haflinger
Peaches is a gem of a lesson pony. She can be ridden by both our youngest and smallest riders, or our more advanced students. She is spunky and definitely has her own opinions!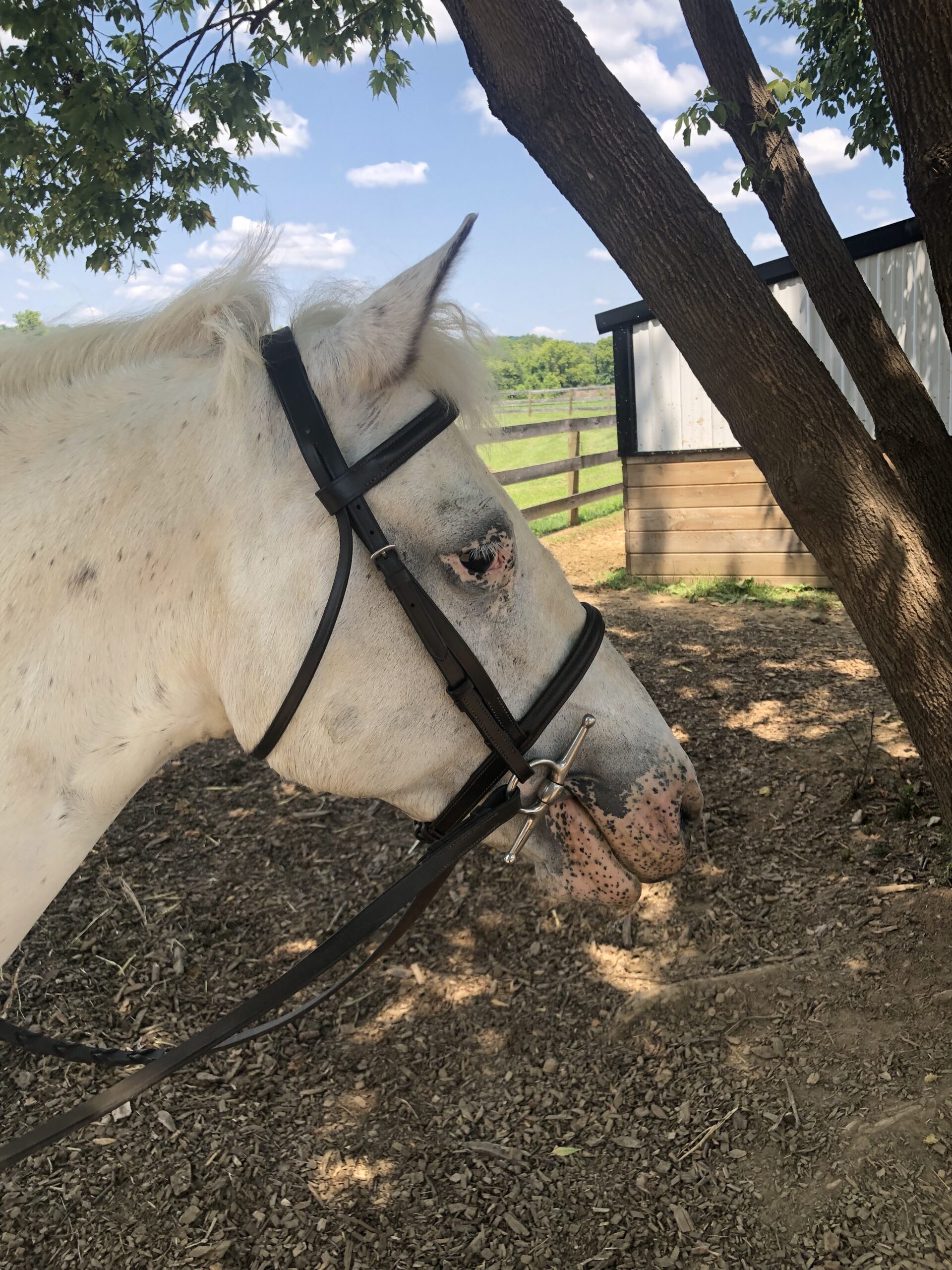 Sprite
21yr old, Pony of the Americas (POA)
Sprite has a been there, done that attitude and was previously used to do a little bit of everything, including eventing. She might be the smallest member of the team in size, but she makes up for it with her spunky attitude!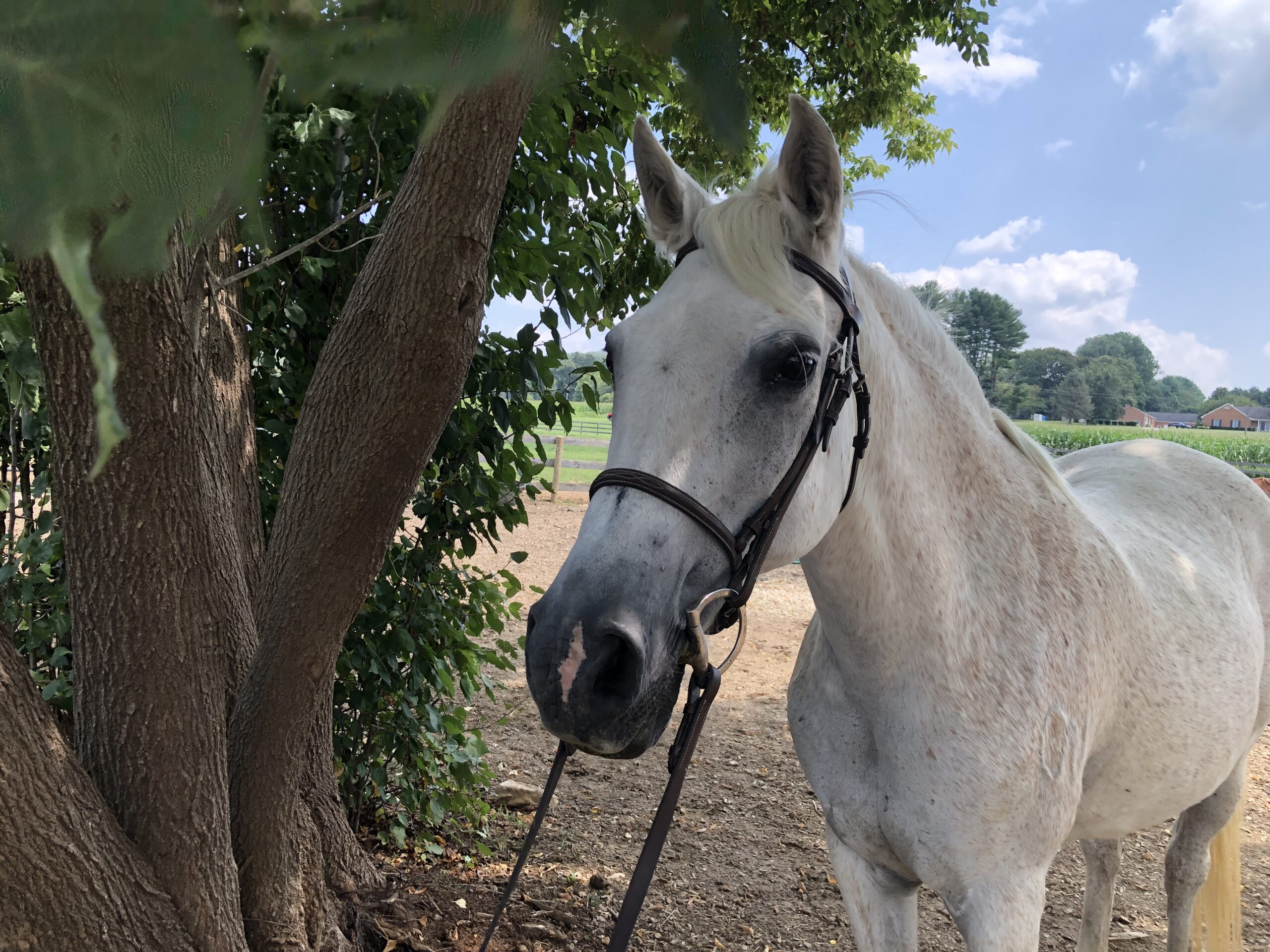 Sundae
31yr old, Arab X
Sundae might be the oldest member of the team, but don't tell her that! Sundae is full of energy and loves having a job. She is a former ranch horse but now enjoys playing around with Dressage and jumping.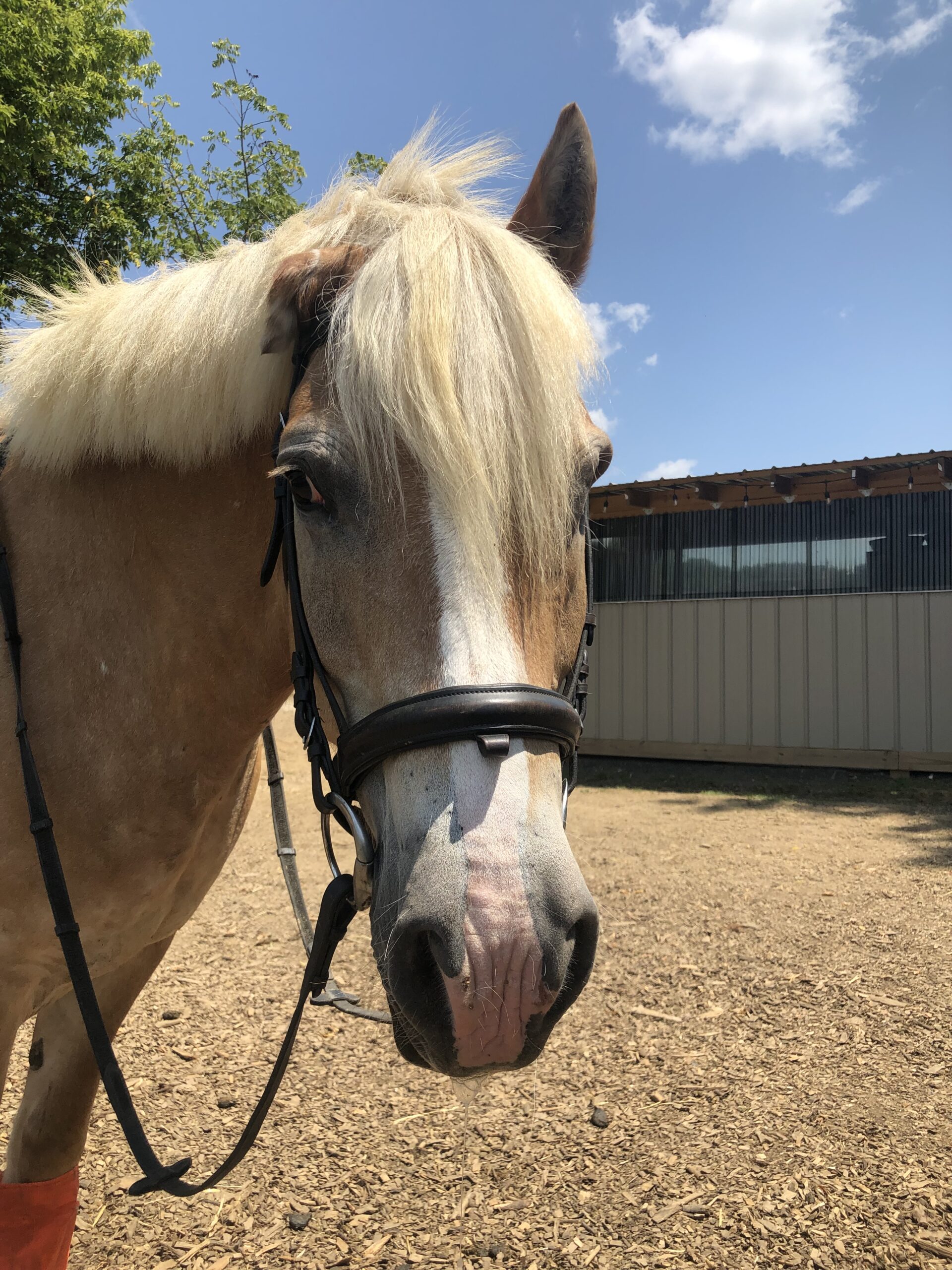 Tater Tot
21yr old, Haflinger
Tater Tot is definitely the most unique member of our team - she is missing an eye and an ear, but neither of those stop her from being a stellar lesson pony. She is beloved amongst our staff and students for her sweet and kind nature. She is truly one of a kind.